Advanced Surface Care
Welcome to the wonderful world of limescale and water stains, a huge problem for your kitchen and bathrooms. I spent many years researching and testing limescale products for bathrooms and kitchens from all over the world and have spent  a lot of money on products that don't work. I have been particularly interested in shower doors which seem to have a real problem and very quickly become cloudy and look awful soon after installation if not properly cared for.  Well,  I have finally come across a product that actually works!  So I have decided to share my knowledge and the secret with you. You too can now have your shower doors shiny and gleaming again!! As well as all your other kitchen and bathroom surfaces such as taps, draining board, counters, baths, basins, sinks and tiles. All your surfaces can then be protected and will be easy to keep clean and free from limescale, water stains, soap scum, dirt and grime.

What is limescale?
Water stains and hard water build up affects all bathroom and kitchen surfaces such as shower doors if not properly treated on a regular basis which is usually due to lack of time or a product that works.
Scientifically speaking limescale is a deposit of calcium carbonate and a residue left behind by hard water. Hard water is water with a higher concentration of dissolved minerals like calcium and magnesium. When the water evaporates it leaves behind calcium carbonate deposits. These limescale deposits therefore build up on any surface that hard water is in contact with and can accumulate quickly. Sadly, limescale loves to stick to limescale and these deposits are tough to get rid of as well as being unsightly.

Our Products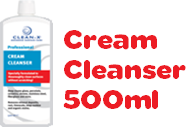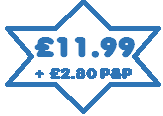 Removes tough surface stains and the build-up of hard water minerals, rust, dirt, grime & stains without scratching or dulling the surface of glass, porcelain, ceramics, stainless steel, chrome, laminates, marble & granite and at the same time protects surfaces against the bonding & build-up of inorganic soil…stains, rust, lime scale & hard water minerals…for easier removal. It also provides an invisible antimicrobial resistant barrier coating on which odour-causing bacteria, mould and mildew will not grow in-between cleaning. Cream Cleanser keeps surfaces hygienic! AND IS THE KING OF LIME SCALE REMOVERS.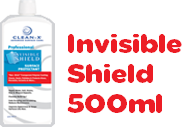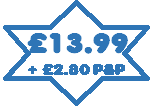 Seals, Polishes and Protects all glass, porcelain & ceramics, windows, patio doors, glass shower doors & enclosures, porcelain basins & baths, and ceramic tile walls & counters. Invisible Shield protects surfaces with a water, soil & stain repellent finish that prevents dirt, grime, water spots, minerals and other stains from sticking or building up for easier cleaning. KEEPS SURFACES LIKE NEW – prevents the adhesion and build-up of hard water minerals, soap scum, rust & lime scale. Invisible Shield is the KING OF SHOWER & BATH PROTECTION
Contact Us
If you have a question or would like to talk to us about your requirements then please do not hesitate to get in touch.
Send us a message